Rehabilitation of Rural Health Care Centre
In an empowered community-led initiative amidst the Covid pandemic, I Love Jaisalmer pioneered rehabilitation of Government Health Centre Lodhruva. The Health Care Centre was non-operational past seven years, started its operations with the efforts of a dedicated team of 20 volunteers, in four days campaign. Cleanliness, ground leveling, paint, and repair work, plantations along with the provision of basic facilities of water and electricity, provision of furniture, resurgent initiatives rehabilitated the rural health centre.  The Centre will serve the population of 1488 residing in villages Lodhruva, Chundi, Tejwa, Bhilon Ki Dhani.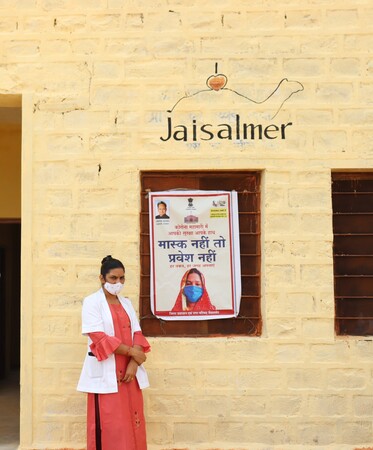 Raising the Bar
Such initiatives take a leap ahead in rural health care, envisaging the responsibility of the community towards the development of their region. Rehabilitation of rural health center assists in the prevention and control of locally endemic diseases, develop robust primary health care independent of delayed external aid. They provide quality maternal-child health care in rural communities. Located near famous tourist spot Jain Temples, Lodhruva, the health care center provides easy accessibility of primary health care for tourists flocking to this area.