I Love Jaisalmer came forward supporting the Jaisalmer region in its fight against covid.

Jaisalmer region spans over 39,000 sq km and has a scattered population. With the onset of the Covid-19 second wave, the region was in urgent need of oxygen to treat the alarming rise of critical cases. Every third person was testing positive and the rural health facility was inadequate. We initiated a campaign providing immediate covid relief aid to the people.
What did we do?
We procured and distributed oxygen concentrators and oxygen cylinders through our ecosystem and with the immediate support of other organizations. Within 30 days, our initiative 'Jaisalmer Fights Covid' has managed to extend help to over 500 villages. We reached out to 41 health centers spread over a 150 km radius across the Jaisalmer District.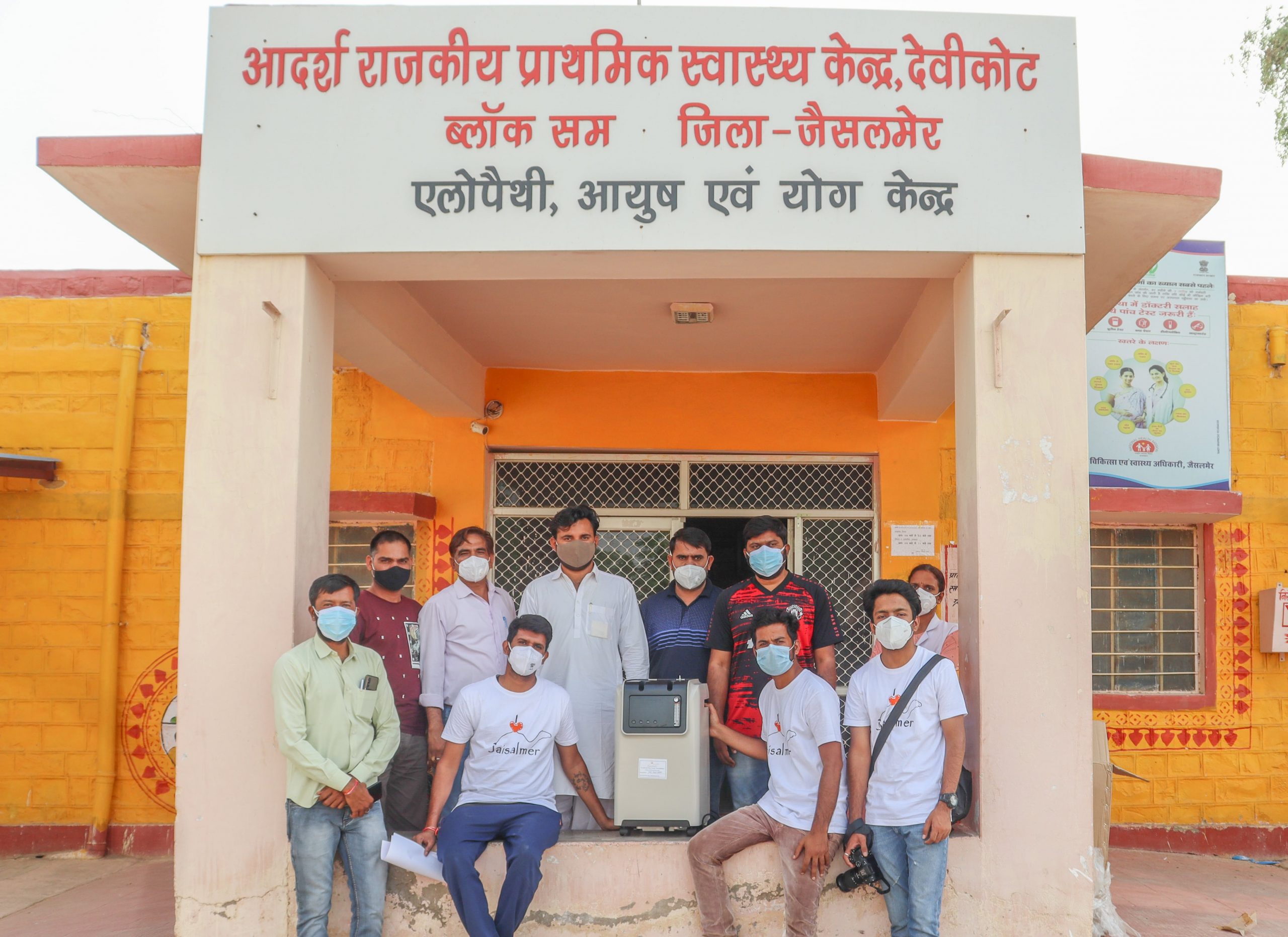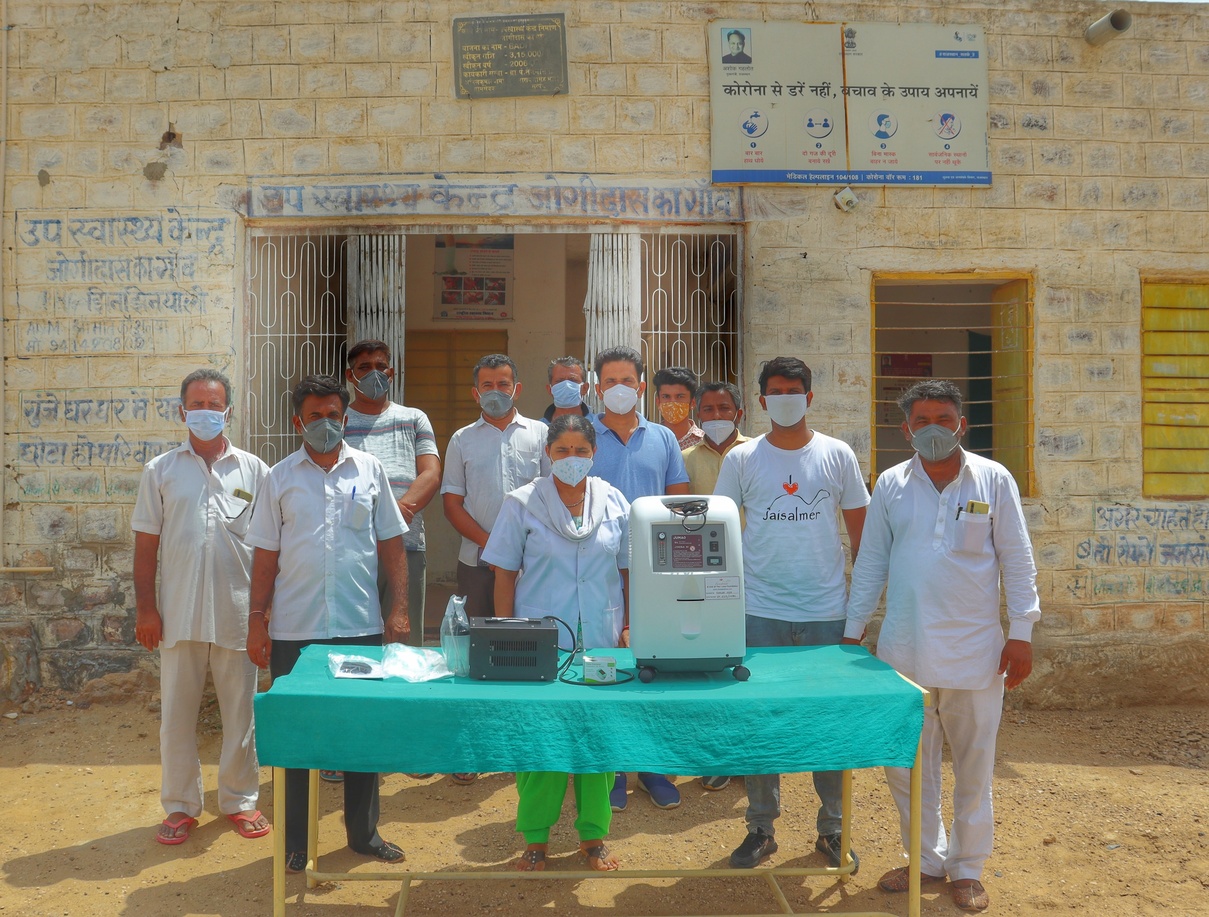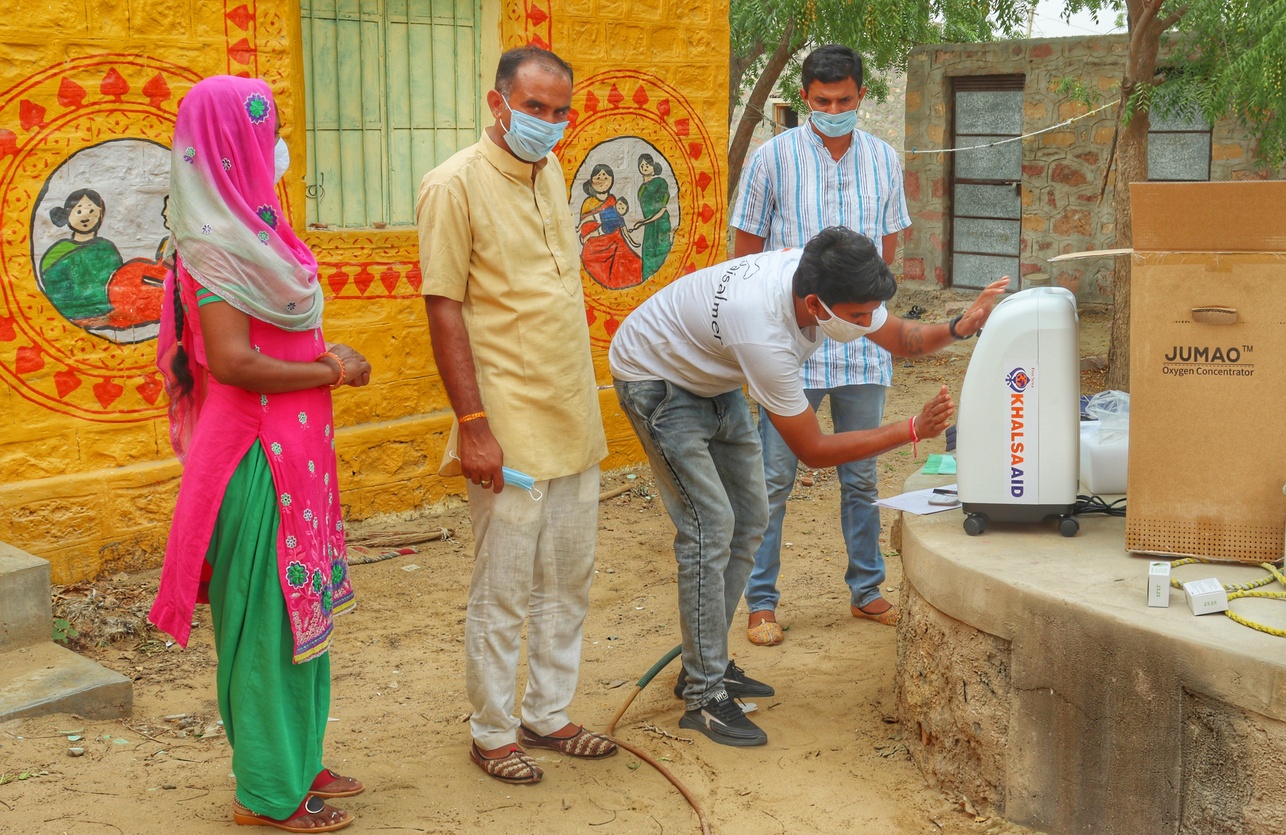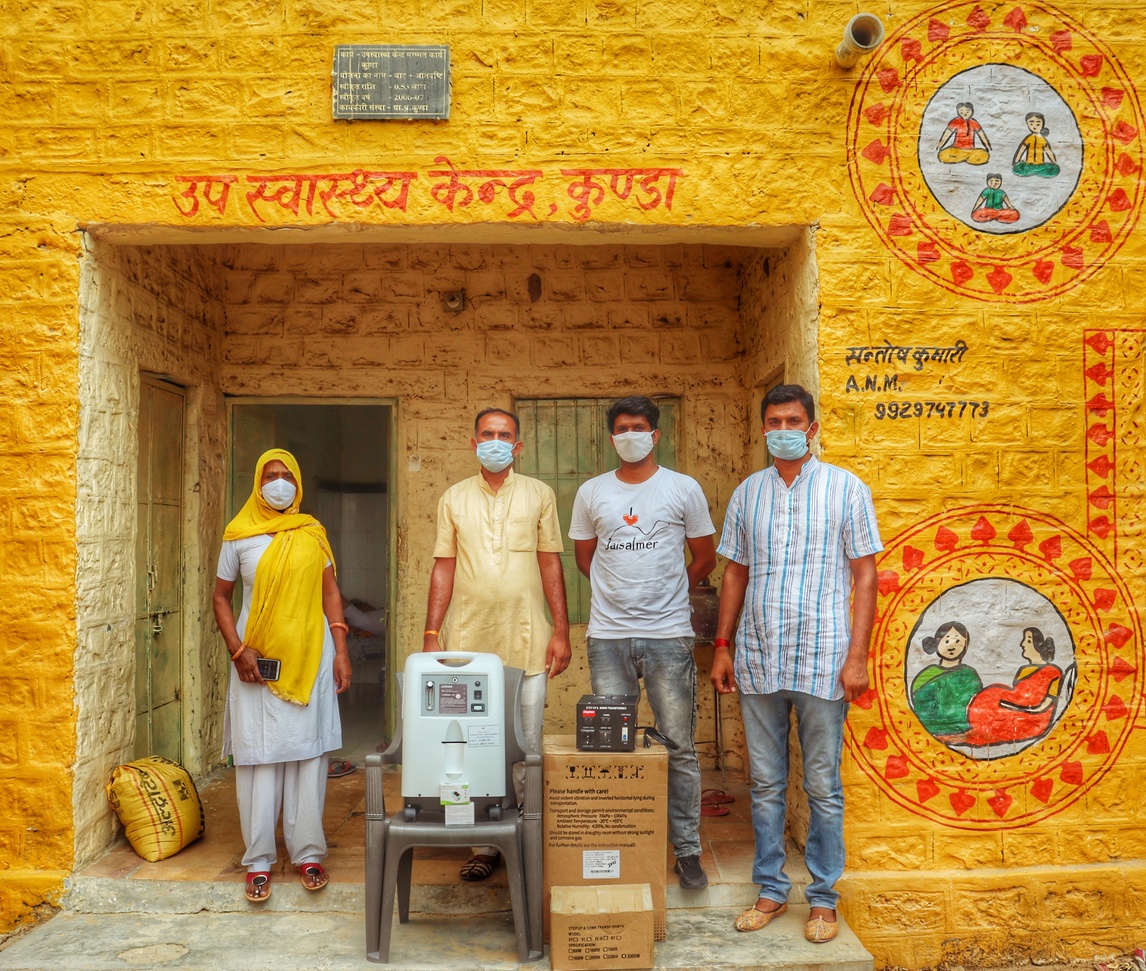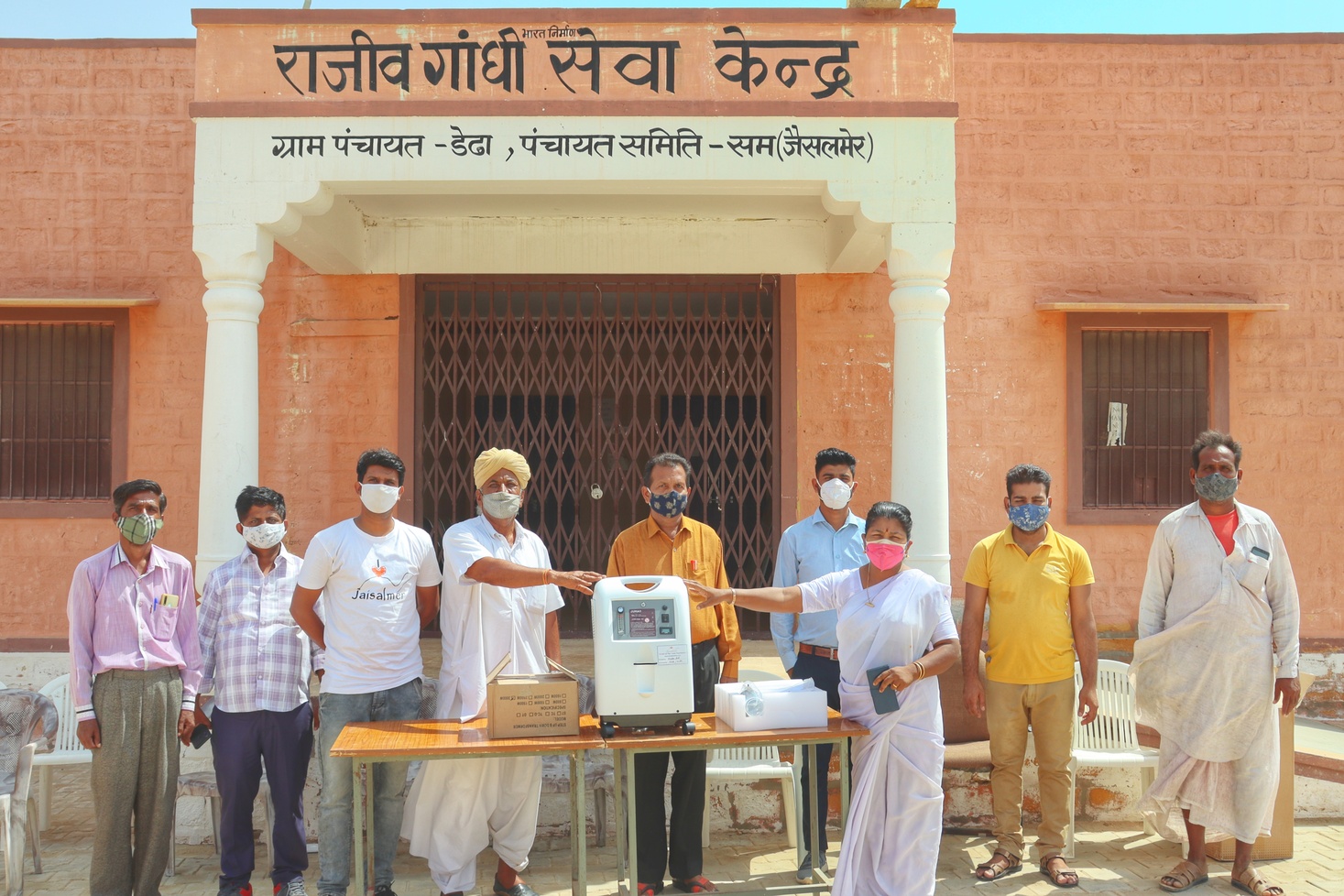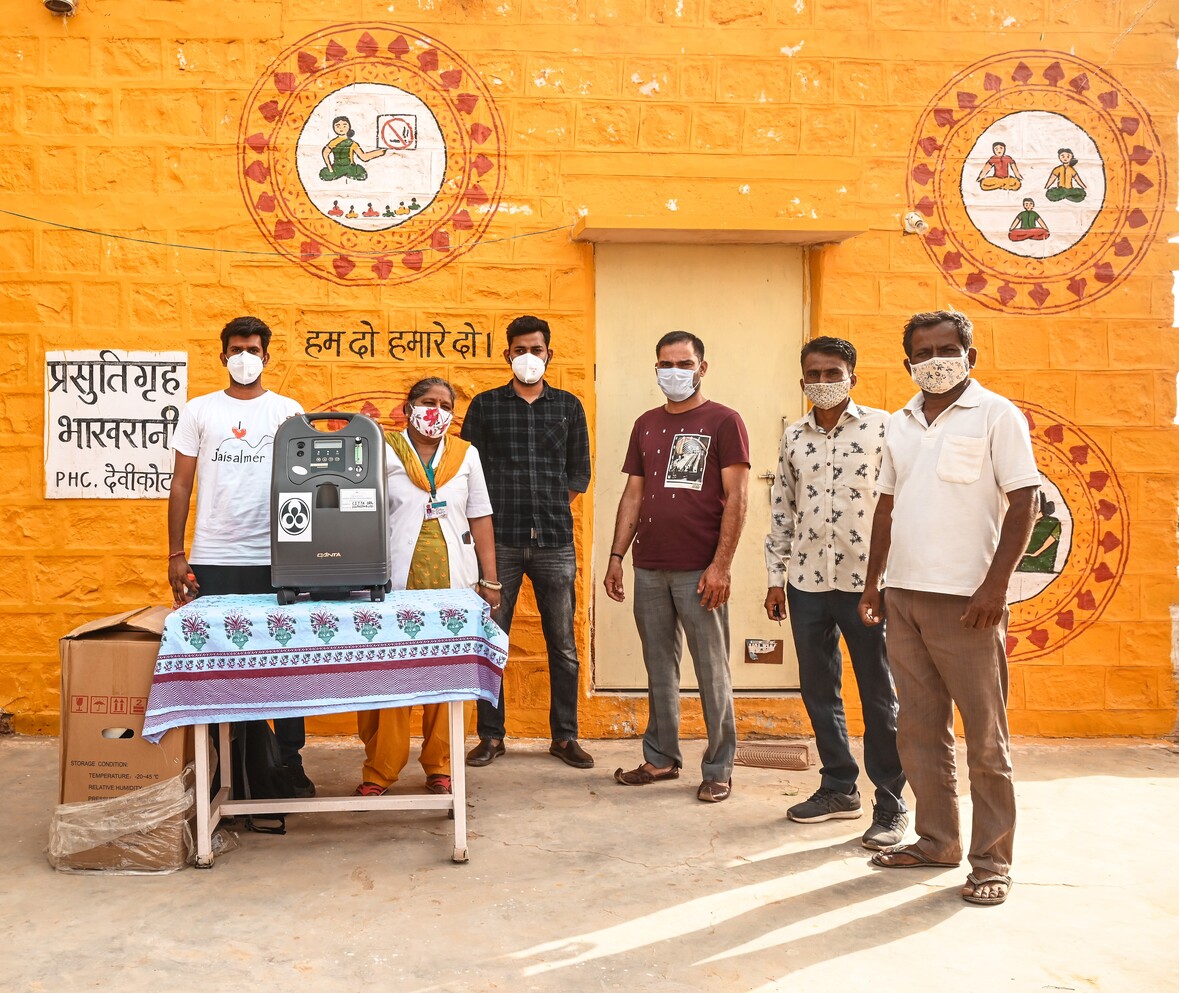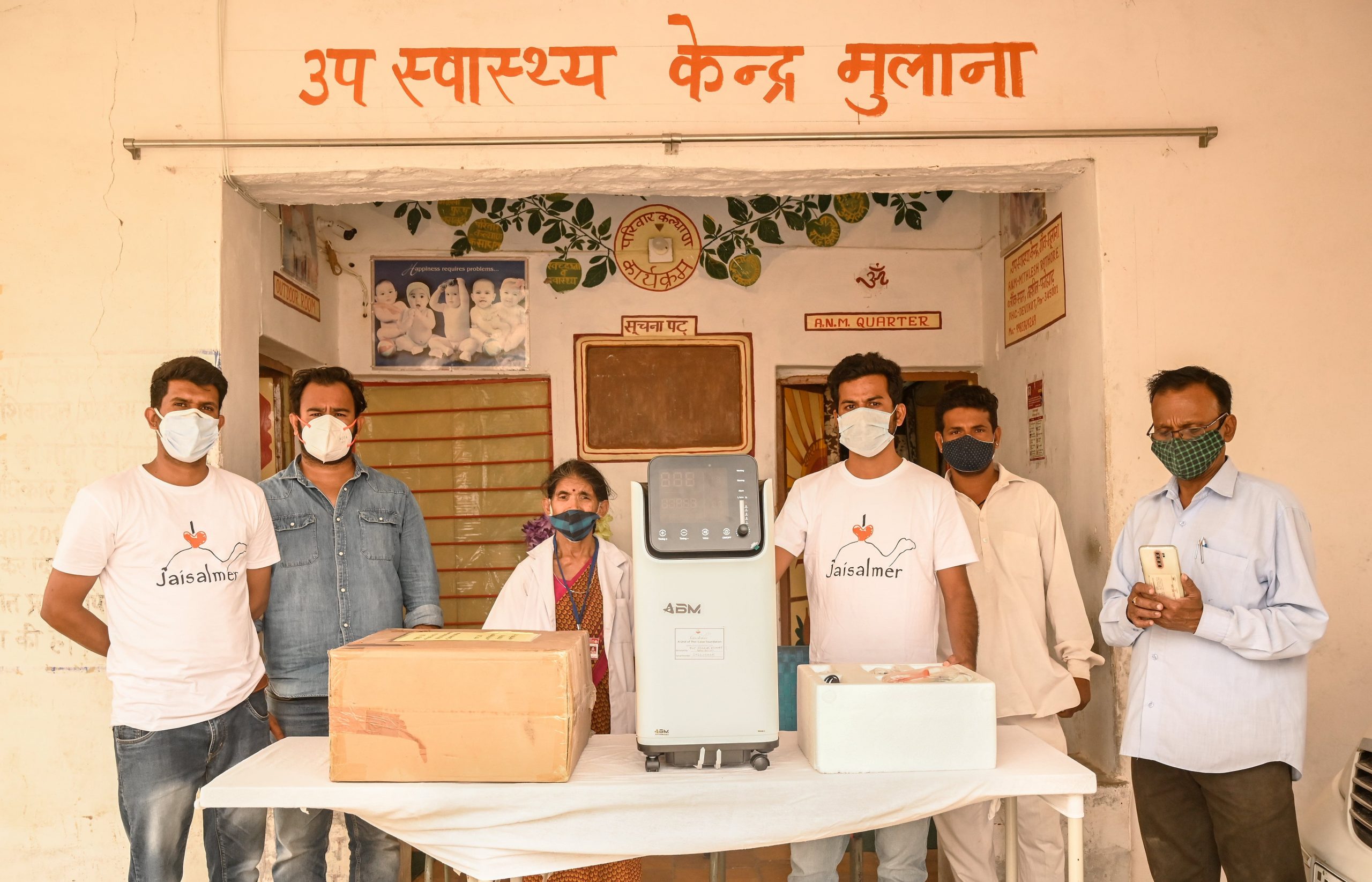 OXYGEN CONCENTRATORS
So far, 69 oxygen concentrators have been sent to 43 remote locations of Jaisalmer district and other parts of Rajasthan where they were required the most.
Community Health Centres:
Sam, Ramgarh, Fatehgarh, Jhinjhinyali (Jaisalmer Block)
Pokhran, Bhaniyana, Phalsundh, Sankara (Pokharan Block), Khandela (District Sikar)
Primary Health Centres:
Khudi, Myajlar, Badoda Gaon, Poonam Nagar, Chelak, Devikot, Bhakrani (Jaisalmer Block); Loharki, Jaloda, Bhandeva, Jhabra, Bikhodai (Pokhran Block)
Sub-centers/additional sub-centers:
Mulana, Khala, Seuwa, Adbala, Bhoo, Ridwa, Dangri, Damodara, Satto, Beeda, Keshvoon Ki Basti (Kanoi), Phaledi, Nimbha, Mangliyawas, Jogidas Ka Gaon, Kunda, Dedha (Jaisalmer Block).
Hospitals & Covid Care Centres:  
R L Memorial Hospital, Jaisalmer, Pushkarna Covid Care Centre, Shri Maheshwari Hospital and Research Centre, Jaisalmer; Rajkiya Radha Kishan Sharda Hospital, Kuchaman (District Nagaur).
OXYGEN CYLINDERS
We procured 120 oxygen cylinders. 80 were given to the District Administration in Jaisalmer and 40  to Mahila Chikitsalya Covid Care Hospital in Jaipur.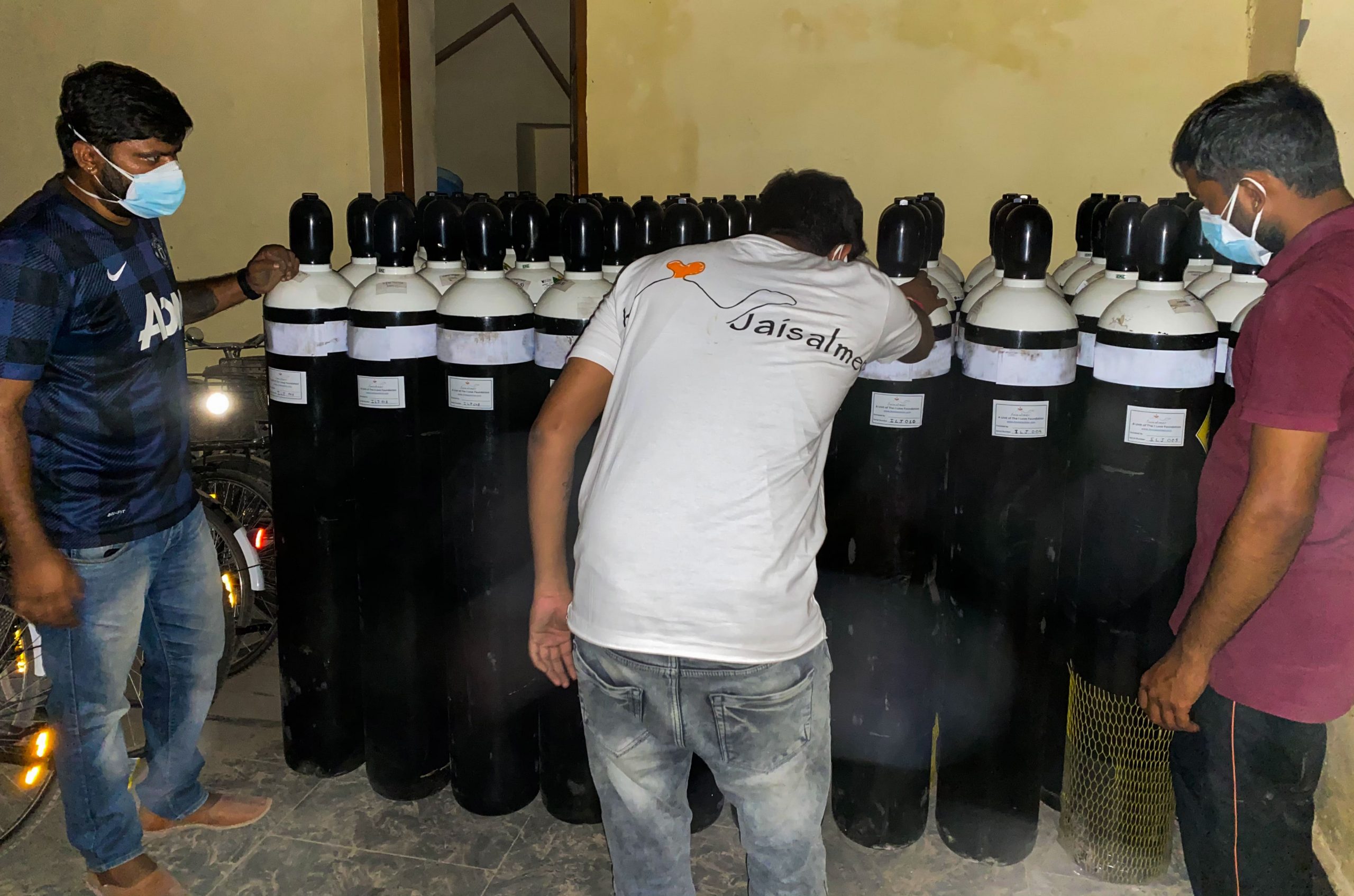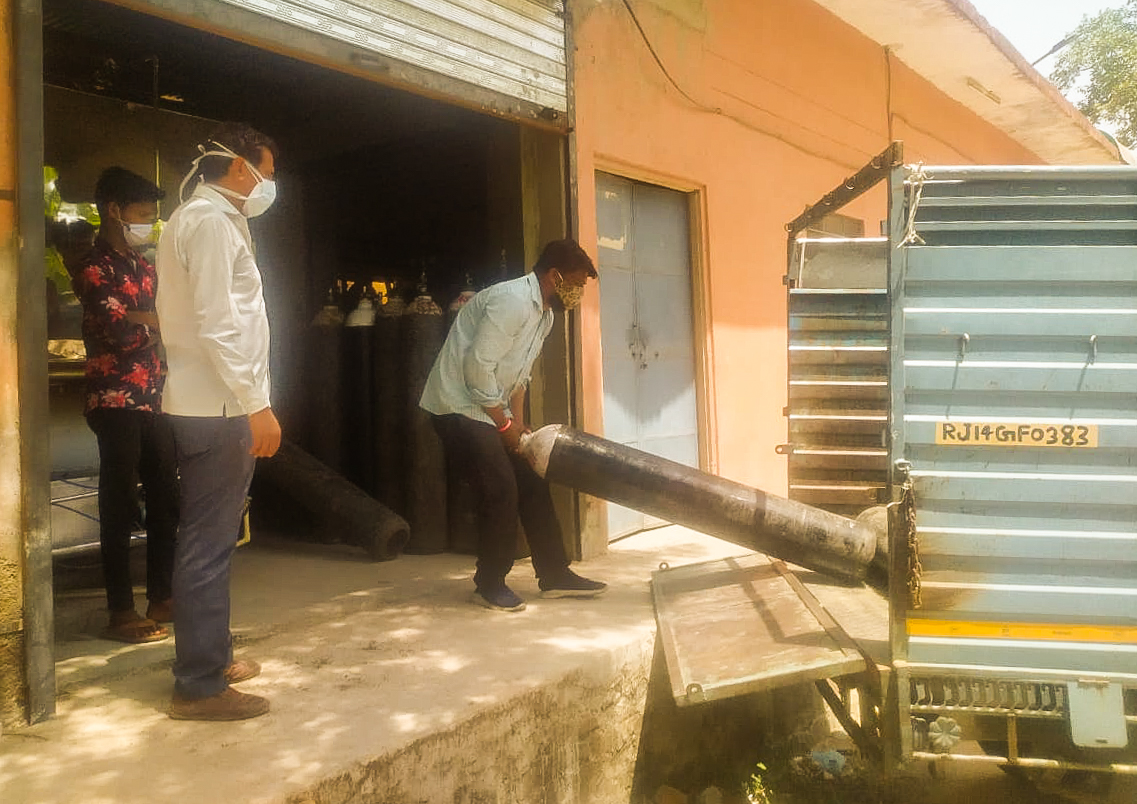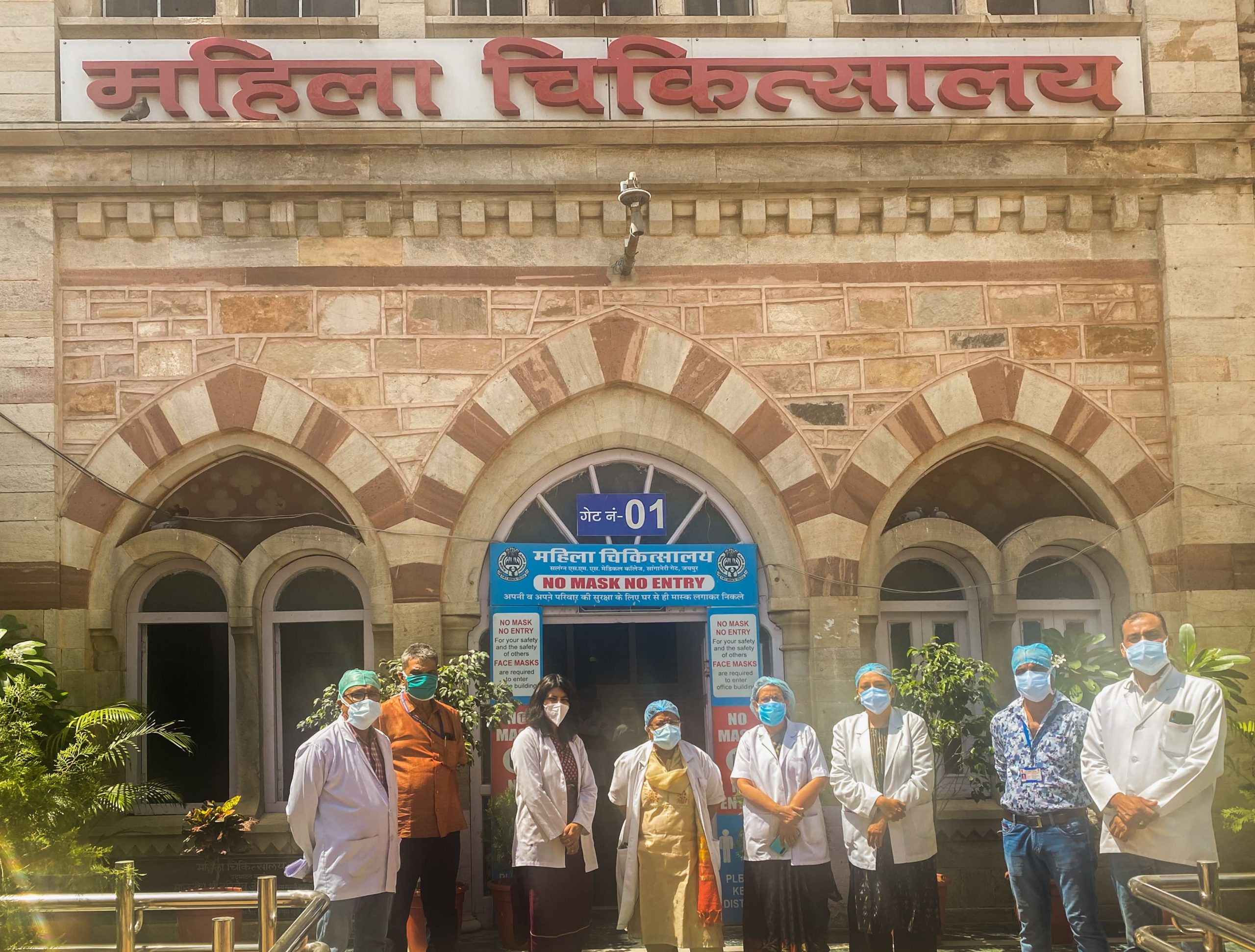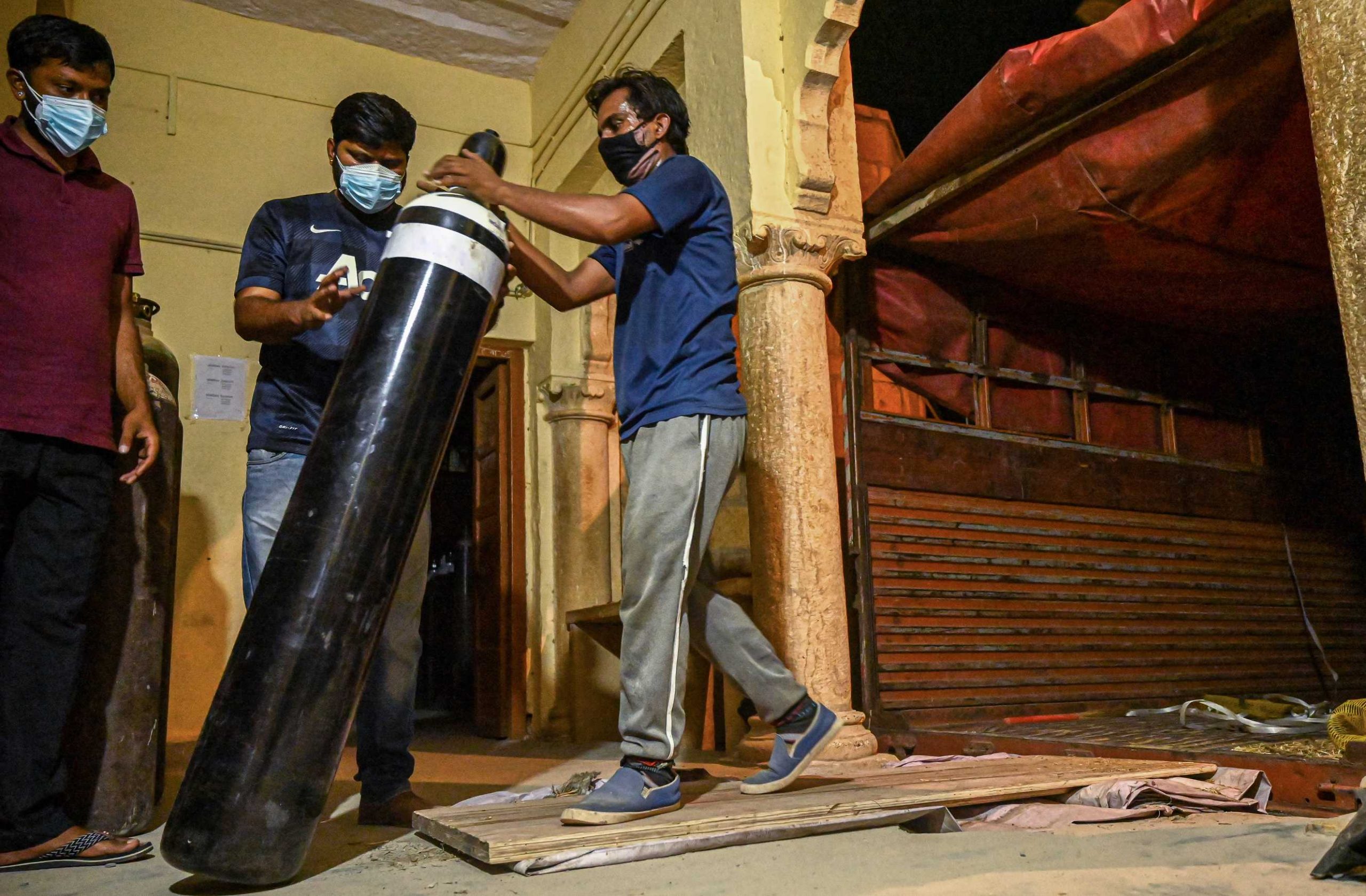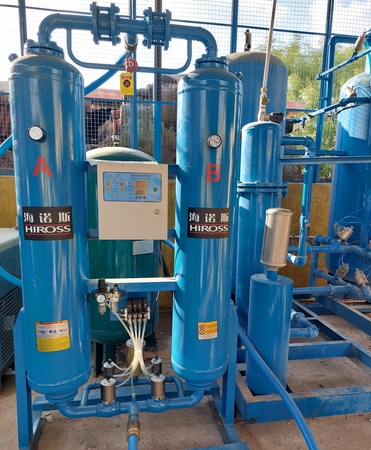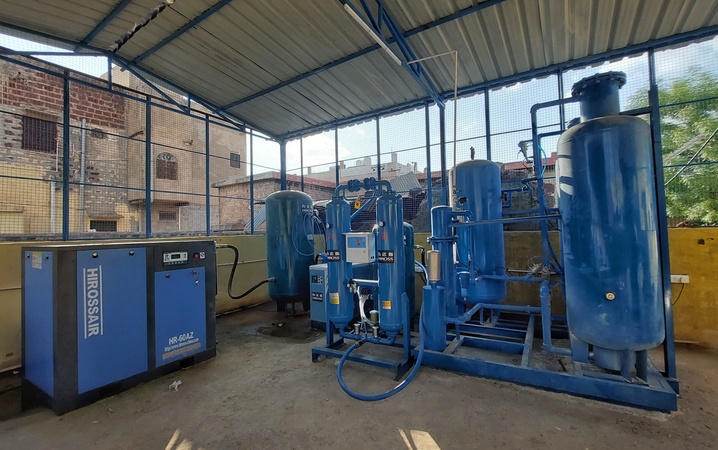 OXYGEN PLANT
We have successfully installed an Oxygen Plant at Community Health Centre Pokhran. The Oxygen Plant (SPO 93-30 PSA oxygen production equipment- 70 to 100 cylinders per day capacity) is operational. The plant is providing dedicated support to oxygen beds and ventilator at the Community Health Centre Pokhran. This initiative will develop a self-reliant medical infrastructure in the district.
RATION KITS

Our initiative provided ration kits to 630 families of 21 remote villages of Jaisalmer in need.
Bheelo Ki Basti (Salkha), Manganiyaro Ki Basti (Kanoi), Ranjita Ram Ki Dhani (Khuiyala), Sadik Bhil Ki Dhani (Mangaliyawas), Makhan Ki Dhani (Mangaliyawas), Ramgarh, Chundhi, Roopsi, Jogiyon Ki Basti, Moolsagar, Salkha Village, Mulana, Dawada, Badoda Gaon, Daisar Ki Dhani (Khuri), Dhoba (Khuri), Damodara, Moolsagar, Mokla, Jogiyon Ki Dhani (Mokla), Bhawaru Khan Ki Dhani (Kanoi), Bheel Basti (Jaisalmer) . Our initiative supported the Manganiyar community and the migrants residing in Jaisalmer District.